DOUBLE MASTER ÉCONOMIE - SOCIOLOGIE
Economy-Management
Law
Political Science
Humanities and Social Sciences
DOUBLE MASTER ÉCONOMIE - SOCIOLOGIE
Résumé
This double degree trains specialists in social sciences methodologies, as well as in the analysis and prediction of behavior in a digital environment. Students will learn how to conduct intervention protocols and action research.
Read more
Objectifs
Initial training / Accessible for resumption of studies /
Master
2 years
EUR Economie et Management
Campus Saint Jean d'Angély
French
Details
EUR BELONGING
Accéder aux sections de la fiche
Introduction
This double master's degree in economics and sociology consists of following two courses emanating from the same discipline. These courses overlap on the issue of behavior analysis, on the complementarity of both quantitative and qualitative methodologies, and both degrees relate to the digital field. Students graduating from this double master will therefore cover a broad spectrum of skills in order to integrate into employment.

The course CODEEN (Comportements et Décisions Economiques à l'Ere du numérique) offers training focused on the analysis and prediction of individual behavior, paired with an introduction to the main digital issues on economic and social relations. The training provides a knowledge at the intersection of economics, behavioral sciences, and digital technologies. It aims to train decision scientists, endowed with rigorous theoretical foundations in behavioral economics, and able to independently conduct experimental protocols and interventions in their entirety, from design to data analysis.

Throughout the training - and in addition to the core of fundamental skills centered on the analysis, the prediction of behaviors, and the design of intervention protocols provided by the courses - the students will also follow courses covering different fields such as finance, social networks, professional relations... in order to familiarize them with different sectors and promote their professional integration at the end of the training. They will also have to take at least one "minor" course each semester offered by the Graduate School of Economics and Management in order to strengthen their skills in the areas of their choice. (quantitative techniques, economic theory, methodology and history, professional skills, etc.)

As to the course CESUN (Chargé d'études sociologiques et usages du numérique), it aims to train specialists in social science methodologies (interviews, observations, focus groups, statistical analyzes, etc.). They work in research offices, observatories or specialized institutes. The methodologies taught are adapted to the recent developments, in particular through the ever greater digitization of data. In a complementary way, this training allows to take this in consideration this evolutions generated by the multiplication of the digital devices in the company, by apprehending more particularly the fields of work and health. Within them, the issue of the role granted to uses and users is deciphered, which corresponds to the emerging profession that is called "user researcher". The course also contributes to learning how to respond to study orders, with an aim to study scheduled or more experimental changes, in order to make to evaluations, production of social impact indicators, etc. Finally, the specificity of this course is to train in the management of projects involving the deployment of digital devices, in all its phases (collection of needs, monitoring and communication, animation, evaluation, readjustment), which corresponds to the jobs of project managers in the digital field and community managers.
The digital transformation is having a profound impact on our societies, whether by redefining many economic and social activities that are becoming dematerialized, by the evolution of our behavior and our growing dependence on connected objects, or by the growth of big data. The use of big data is becoming in particular a priority for many public and private actors, thanks to which it could become possible to better anticipate and predict individual behaviors, collective dynamics, and thus facilitate adaptation and resilience of our societies to the global challenges we are facing.
Despite the increasing use of this data - in particular by the main digital giants who find make from it a lot of profit - data analysis techniques remain rather sketchy, focusing above all on the quantity of this data rather than on the quality of the information they contain. An essential prerequisite for improving public and private decision-making is therefore the acquisition of a rigorous theoretical background - in particular in cognitive, social psychology and in economics - thus making it possible to better analyse the data, and not to blindly trust raw algorithmic processing.
The CODEEN course offers to train specialists in these fields, endowed not only with the technical skills to exploit such data, but also with a more general background in social sciences on the main issues raised by the digital transformation on our behaviors and organizational methods.
Regarding the CESUN course, the objectives of the training can be summarized as follows:
Decipher the transformations induced by the massive implantation of digital devices, in all areas of social life, and become an actor in these transformations
Take in consideration the point of view of uses and users, relatively to the deployment of digital tools
Put research at the service of the professional project and the professional integration of students
Opportunities in fast-growing emerging professions, linked to the collection and analysis of user data
Multidisciplinary training mainly in economics and psychology, also with a background in sociology, law and digital knowledge
Reinforced training thanks to the small amount of students in the promotion, and many personal projects to be carried out for evaluations
Strong support for research with the involvement of several research projects from GREDEG (CNRS laboratory) and strong integration within the Graduate School of Economics and Management, as well as the possibility of pursuing a doctorate at the end of the master's degree

Training accessible to people with a handicap.
Consul the website "Mission Handicap"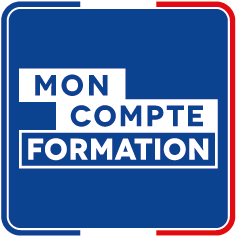 Training eligible for "MON COMPTE FORMATION"
moncompteformation.gouv.fr</
Partnership
Admission
Prerequisite
Undergraduate level
The main way to access the double master is a bachelor's degree in economics, sociology and economics-management. Candidates with initial training in psychology, computer science, political science and applied mathematics, can also apply for the training.
The master's degree is aimed primarily at students in initial training with a bachelor's degree, but students with a less linear path (who already have a master in a related discipline, or resuming studies) are also welcome.

Direct admissions in the 2nd year remain exceptional, and candidates must show that they have followed courses similar to those of Master 1 during their initial training.
Conditions of applications
Conditions of admission / Conditions of successful application
The first element of assessment of the application file is the motivated project of the candidates. The jury will also pay particular attention to the candidates results, particularly in microeconomics. The preselected applications will lead to an interview with the admission jury, composed of the master's management and professors.
What's next ?
Level of education obtained after completion
Graduate level
Master 1 students, only if they pass, are automatically admitted to Master 2.
Master 2 students have the opportunity to continue their work as part of the preparation of a doctoral thesis (PhD) in sociology or economics, only if they obtain doctoral funding.
Business sector or job
Socioeconomic study officer
Adviser to public or private organizations
User researcher / UX Researcher
Decision scientist
Digital Marketing
Functions around the "uses and services" layer in the field of digital technology and innovation
Teacher, researcher (if pursuing a doctorate)
Submission
Registration fees for the national diplomas are set each year at national level. You will also have to pay a student and campus life contribution (CVEC) to the CROUS prior to any registration.
Once the registration authorization has been issued, candidates must proceed to their online registrations.
Check the procedures
Publié le March 30, 2020
–
Mise à jour le October 28, 2022