Published on December 15, 2017
–
Updated on August 30, 2021
Dates
Location
Rampal Amphitheater, Main hall of the C3M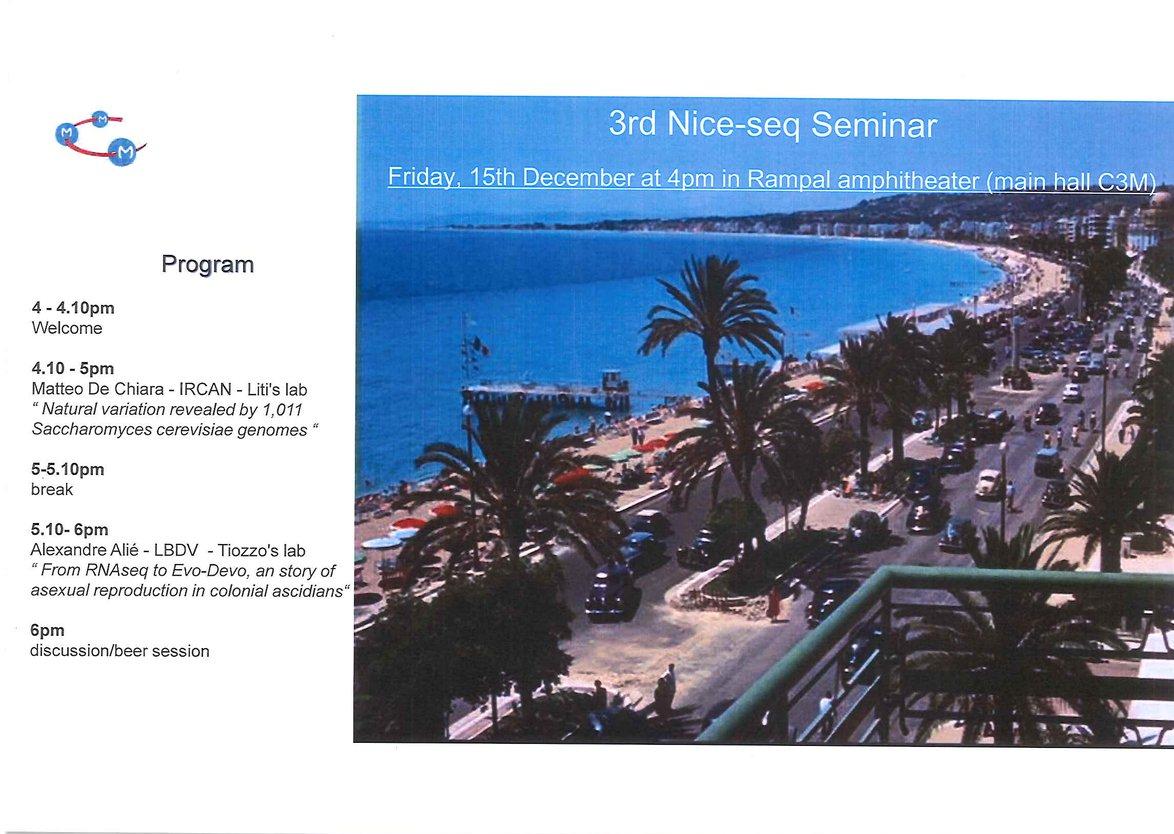 The goal of this series is to have Crossdisciplinary Seminars from people working in NICE - VILLEFRANCHE - SOPHIA area who are interested in Next Generation Sequencing Approaches, in particular Methods, Protocols, Analyses and Applications.

Presentations are given every 3 months by PhD students, Postdocs, Engineers and Researchers .

The venue rotates between different institutes and visioconference.

We hope that you will be interested in attending and contributing !

Dates
On the
December 15, 2017 12:00 AM